SAVE THE EARTH BY SWITCHING TO REUSABLE STRAW NOW!
The land & sea is suffering from terrible plastic pollution for years, millions & billions of plastic straw are being disposed unethically by us humans. It is time is make a change by switching to the Silicon Tip Reusable Straw!
The Silicon Tip Reusable Straw is the best alternative to plastic straw, it is easy to clean, store & most importantly, healthier to both the Earth and our body! It is made out of food grade 304 Stainless Steel & comes with a bent & straight straw.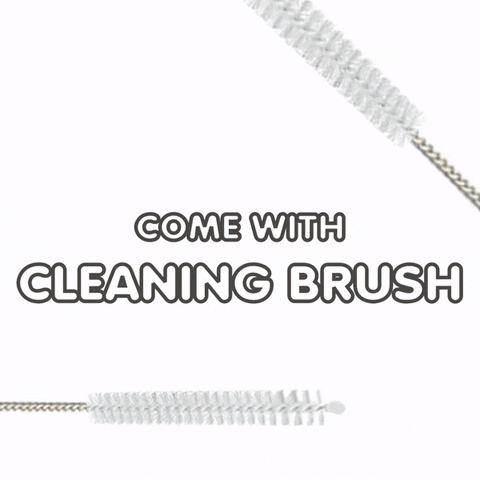 The Silicon Tip Reusable Straw comes with multiple color to choose for & the simplistic looking straw combined with the convenient storage bag makes it perfect to bring around in your purse or bag to any dine-in restaurant. Stop using plastic straw & start saving the Earth!


FEATURES:
Modern & Beautiful Looking
Bent & Straight Straw To Fit Different Cups
Easy to Clean & Store
Made of Food Grade 304 Stainless Steel
Convenient & Portable 
PACKAGE INCLUDES:
1 x Silicon Tip Reusable Straw Bag
2 x Silicon Tip Reusable Straight Straw
2 x Silicon Tip Reusable Bent Straw
1 x Straw Cleaning Brush