Very Important and must have kitchen tool.
What do you do with leftover avocado, onion halves or unused, marinade sauce when you're done cooking? Storing them in plastic food containers can take up a lot of valuable space in your refrigerator and plastic wrap is wasteful and not very good for the environment. Now, however, with our leak proof, and airtight Stretch & Seal Lids (6 Pieces) your food will taste delicious and stay garden fresh! These lids provide a clear, airtight seal to keep your food fresh and prevent messy spills. 
How useful are the Stretch & Fit Silicone Lids? Do they work? Are they versatile? Will I love them? Let's find out!

These silicone wonders stick to virtually anything (thanks to the magic of suction), turning a glass bowl, an aluminum pot, a ceramic roasting pan, and even a plastic Tupperware into instant storage.
The lids are available in 6 different sizes, for teeny bowls and mugs to large mixing bowls. If you're someone who joins in on a lot of potlucks, these are especially useful. 
Silicone storage covers come in 6 different sizes meet most your needs.
They're environmentally-friendly, eliminating the need to repeatedly buy the expensive plastic wrap.
Silicone tops are round yet stretchy enough to fit snugly over odd-shaped mugs, pots, cups & bowls.
Microwave-safe & heat-resistant to 232°C/450˚F so you can quickly reheat & enjoy delicious leftovers.
Features non-toxic, BPA Free, dishwasher-safe & leak-proof, air-tight seal so foods stay fresh.
The best gift idea for everyone especially moms! 
10 REASONS WHY EVERY HOME NEEDS ONE
Vacuum seal fit:- No the container we own doesn't come with a vacuum seal lid. The silicone lids not only acts as a lid but also creates an airtight vacuum seals.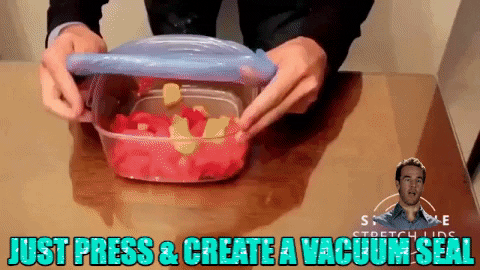 Fits any shape bowls: - It is common to lose the lids to our container, or in some cases not having lids at all for them in the first place like cups, bowls, glasses etc. Do not worry Joy Lids to the rescue. No matter what shaped container is it that you are trying to cover Joy Lid has your back (square, oval, rectangular, round even a hexagonal bowl).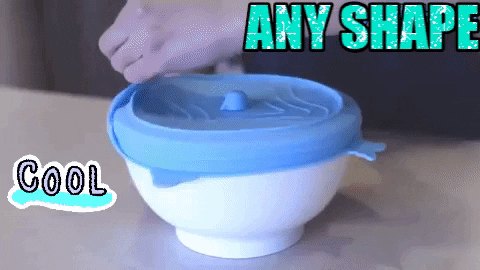 Keeps food fresher for longer:- Fresh food oxidizes very quickly, take a bite of an apple and keep it out for 5 min and you will see the proof. Your Joy Lids can keep your food fresh 10 times longer with its patented Vacuum seal.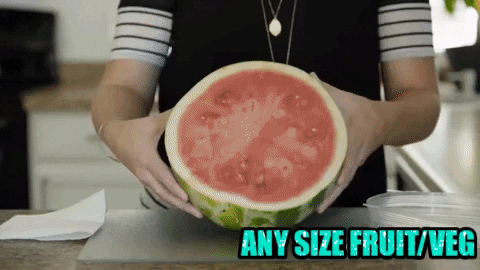 Microwave friendly: - Trying to heat a bowl of Vegetables, you covered with Joy lids? No problem now takes your food directly from the fridge to the microwave without even removing the Joy lids. Your Joy Lids are microwave friendly and will not get damaged in the microwave.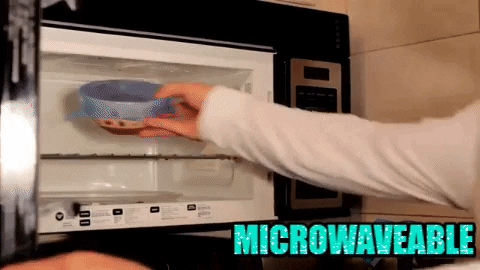 Food grade silicone: - All Multipurpose Silicone Lids™  are made with food-grade silicone. You and your family's health and safety are our top priorities.
Quick use and easy to store: - Using Multipurpose Silicone Lid™ is quick and easy. Just in a sec pull it out any container press in the middle to create and vacuum suction and you are done. Needs less space for storage.
Available in 6 different sizes:- Silicone Stretch Lids comes in 6 different sizes to fit any and all size.
Spill-proof seal: - Your Joy Lids are spill and leak proof. Works perfectly to cover one freshly squeezed juice and prevent it from going bitter to cover a can of cola to prevent it from the refreshing fizz. Once sealed the lids ensure that the accidental tumble of the glass doesn't spill the liquid over.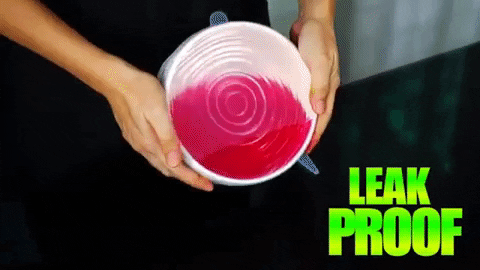 Reusable:- A Silicon Stretch Lid would last you about 2 to 3 years. You can use it daily to cover different shaped containers.
Faster Marinating:- Cover your marinated meats and veggies with Silicon Stretch lids for faster marinating. The vacuum created fastest the Marinating process up to 4 times faster. 
Freezer Friendly:- You now even use the Silicone Stretch Lids to even cover items in the freezer.