DESCRIPTION:
Our state of the art sunglasses were designed for the professional fisherman. You will wonder how you survived without them!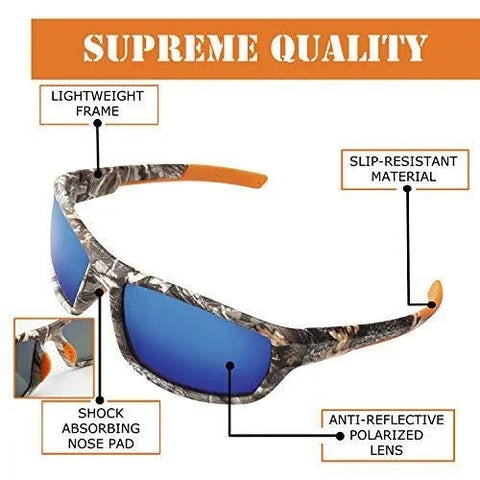 HD Polarized Lenses: Reflects glare so you can see DEEPER into the water.
100% UV 400 Protection: Keeps your eyes safe from sun damage.
Wraparound Frames: Lets less light in your peripheral vision.
Anti-Reflective Coating: Reduces eye strain and increases clarity.
Feather-light Frames: So you feel like you aren't wearing anything.
Lens Height: 4 cm
Lenses Material: Polaroid
Lens Width: 6.5 cm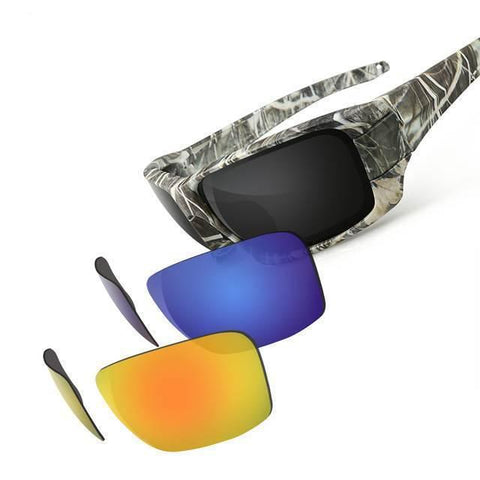 Package Include:
1 Pair

 - Feather-light Camouflage Frames w/ EZ-swap

1 Set

 - Blue Polarized Lenses

1 Set

 - Orange Polarized Lenses

1 Set 

- Grey Polarized Lenses

1 Set 

- Green Polarized Lenses *Only with 4 Pack*