KEEP HOUSEHOLD AND CAR SUNROOF DRAINS CLEAR AND WORKING EFFICIENTLY ALL THE TIME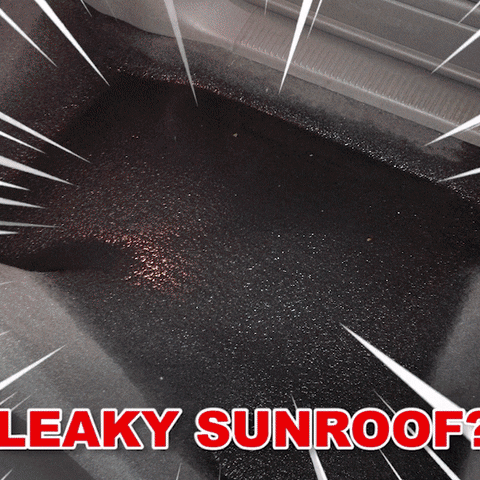 Long flexible scrub brush cleaning your drain, car sunroof drain and other long tubes to remove bacteria and stain buildup, so they do not contaminate your hose, foods, and goods with the Flexible Mini Drain Hole Brush.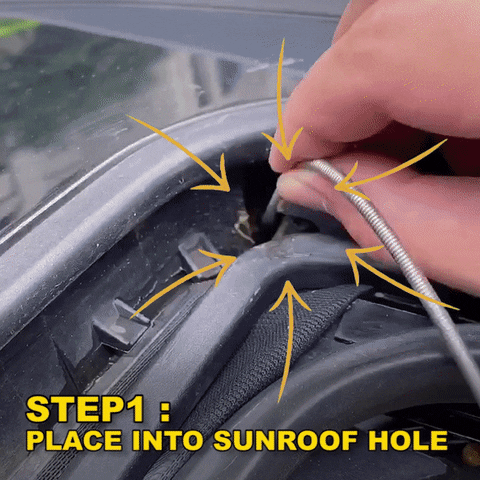 The sunroof drains are an aspect of your car that you probably rarely, if ever, think about. If the drains become clogged, it can make your interior smell musty and eventually create a major problem. Flexible Mini Drain Hole Brush tubular-shaped brush on one end and loop end on other, can help to clean the clog. Nylon bristles softly scrub away bacteria and stain buildup without damaging the tubing and works on any surface material such as copper, vinyl, plastic tubing applications. 
Flexible Mini Drain Hole Brush is flexible to even work with curved tubing which angled less than 90 degrees. The nylon bristles collect and remove the drain, food, grease buildup, and debris, durable enough for long-term use. It is just simple operation with feed the flexible stem into the tubing and gently scrub the inside while working the brush back out. Flexible yet sturdy wire-body snakes its way through with ease and goes deep into any drain.

SPECIFICATIONS: 
1. Handle material: stainless steel
2. Brush material: nylon
3. Full length: 1.6m (63inch)
4. Length of bristles: 60mm (2.4inch)
5. Brush thickness: 10mm (0.39inch)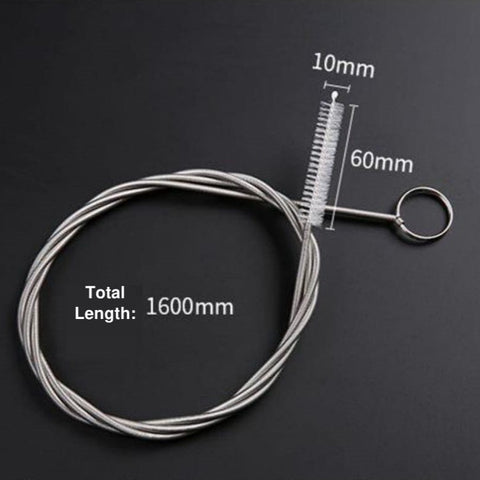 FEATURES: 

1. Perfect for cleaning refrigerator drain, car sunroof drainpipe, or other long hoses
2. Flexible and soft touching without damaging the tubing
3. Keeps your hose clean
4. Simple operation
5. Get to those awkward angles

6. Washing with this wash brush, easy to clean

PACKAGE INCLUDES: 
1 x Mini Drain Hole Brush