Drive-in Expansion Screws
To fix something in the wall, the expansion nail can be driven into the wall, the expansion nail is unfolded in the wall, so as to achieve a solid fixed effect.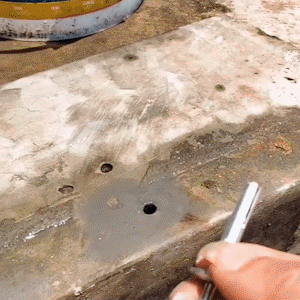 Ordinary expansion plugs are ineffective and fall off as soon as they are torn, driven-in expansion screws are simple to use, firmly fixed and have a stronger load bearing capacity.
MAIN FEATURES
► High Load-bearing Capacity
Made of carbon steel, high hardness, high bearing capacity, not easy to bend, strong and durable, resistant to high temperature and wear.
► Galvanising Process
Galvanised for corrosion and rust resistance and extended service life.
► Expanded Tail
The tail expands and when inserted into the hole, the expansion is fixed inside the object and only goes in.
► Easy To Use
Easy to install, saves time and effort and has a beautiful flat head.
► Multi-industry Application
Widely used in the machinery industry, automotive industry, construction industry, railway, electronics industry, power plants and other industries.
► Widely Available
Widely used on walls, bricks, etc. to hold objects in place.
SPECIFICATIONS:
☺ Material:  Carbon steel
☺ Product Weight: 25g
☺ Size: 
☺ Package Contents: Drive-in Expansion Screws x 10/20